Description
Spend the day reconnecting with nature.
Location
Nolde Forest - 3025 New Holland Rd, Reading, PA 19607
Date & Time
Saturday, June 17th 2023 at 10:00AM - 12:00PM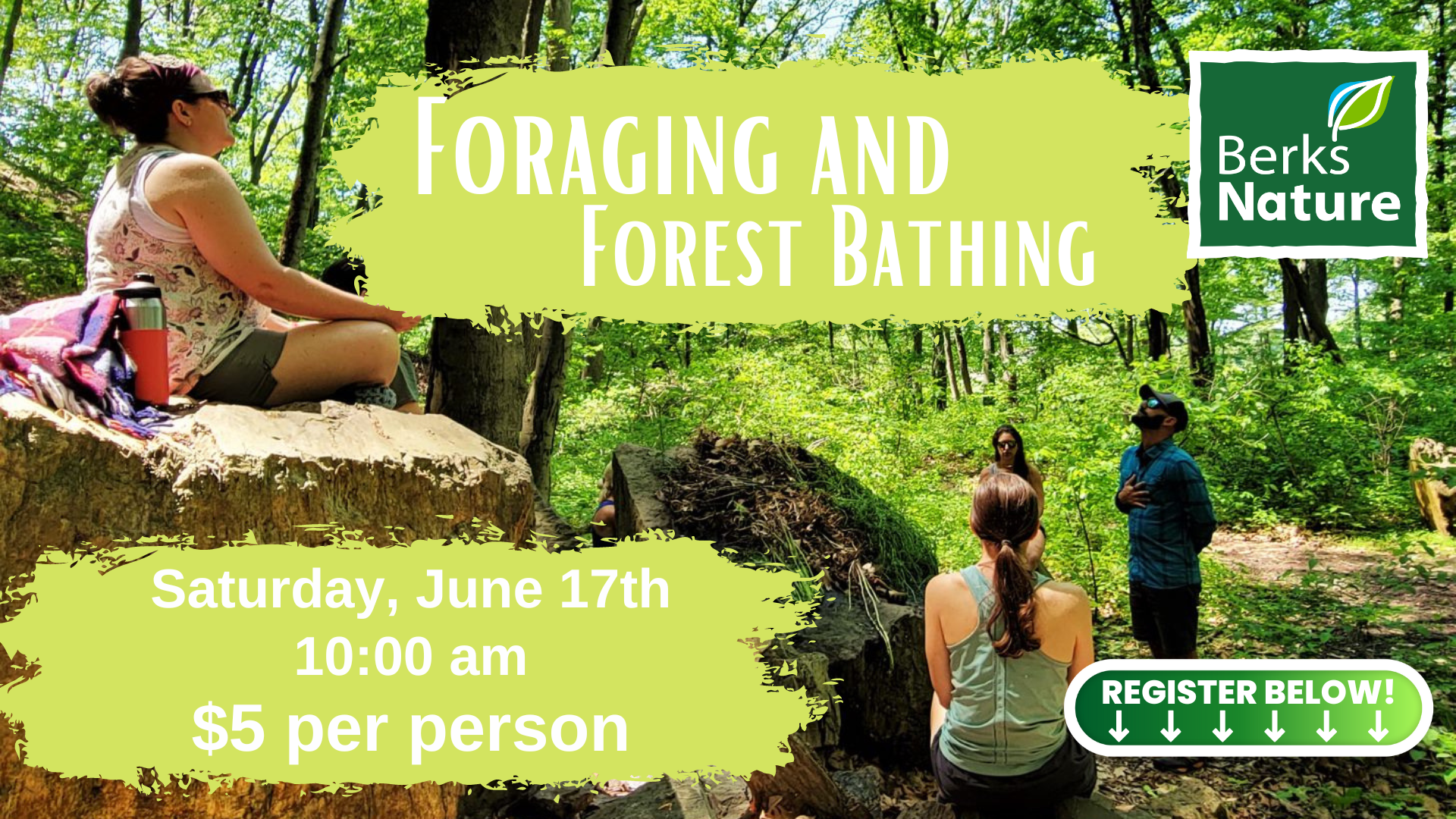 Spend the day reconnecting with nature. Start by finding your breath and cultivating mindfulness during a guided forest bathing meditation. Through this therapeutic practice, you will tap into both the restorative effects of time in nature and time in mindful reflection. Next a guide from the Widoktadwen Center for Native Knowledge will lead a forest foraging hike, seeking out mushrooms, berries, and other wild edibles. Wild foraging provides opportunities for communing with nature and practicing one tenet of reciprocity with the land embodied by indigenous culture: the Honorable Harvest. Learn more about the indigenous way of life and how to safely identify wild edibles!
Please note, end times are approximate.
$5 per Person!