Description
Berks Nature created the Nature Tykes program to get you and your child outside for quality time learning in and exploring the great outdoors. (Ages 3-5)
Location
The Nature Place 575 St. Bernardine Street Reading, PA 19607
Date & Time
Tuesday, April 4th from 10:00AM-11:30AM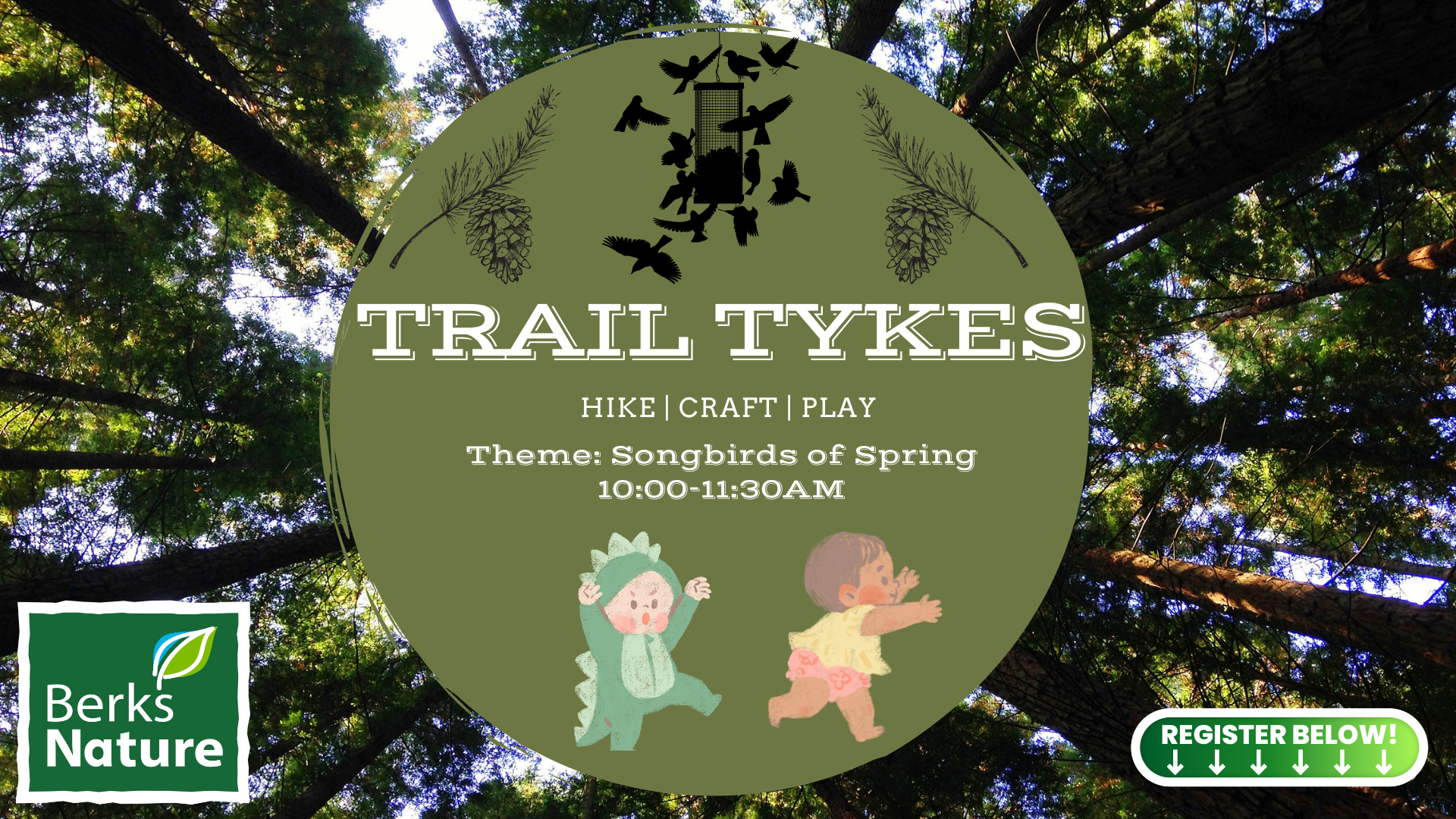 Time outdoors is key to everyone's health and well-being, and that includes toddlers! Nature nurtures the emotional, intellectual, and physical development of your little one, and time outside together provides a mutually enriching experience to build memories and bond. Berks Nature created the Nature Tykes program to get you and your child outside for quality time learning in and exploring the great outdoors. During each class, we'll take a guided hike, create a nature-themed craft, and then play in The Nature Place's nature play zone. (Ages 3-5)
In April, welcome back the songbirds of spring! Look for and learn about birds on a hike through Angelica Creek Park and then build a biodegradable bird feeder from pine cones and peanut butter! Take your birdfeeder home and hang it up outside to continue the learning and birdwatching in your own yard!
Please note, end times are approximate.
Admission ends Sunday, April 2nd
$5 per Child!
IF "SOLD OUT" MESSAGE APPEARS, CLICK HERE TO JOIN WAITLIST!!