Description
Berks Nature has set up enlarged pages from one of our favorite children's books - printed in English and Spanish - along the trails of Angelica Creek Park
Location
The Nature Place 575 St. Bernardine Street Reading, PA 19607
Date & Time
Saturday, September 2nd from 11:00am-2:00pm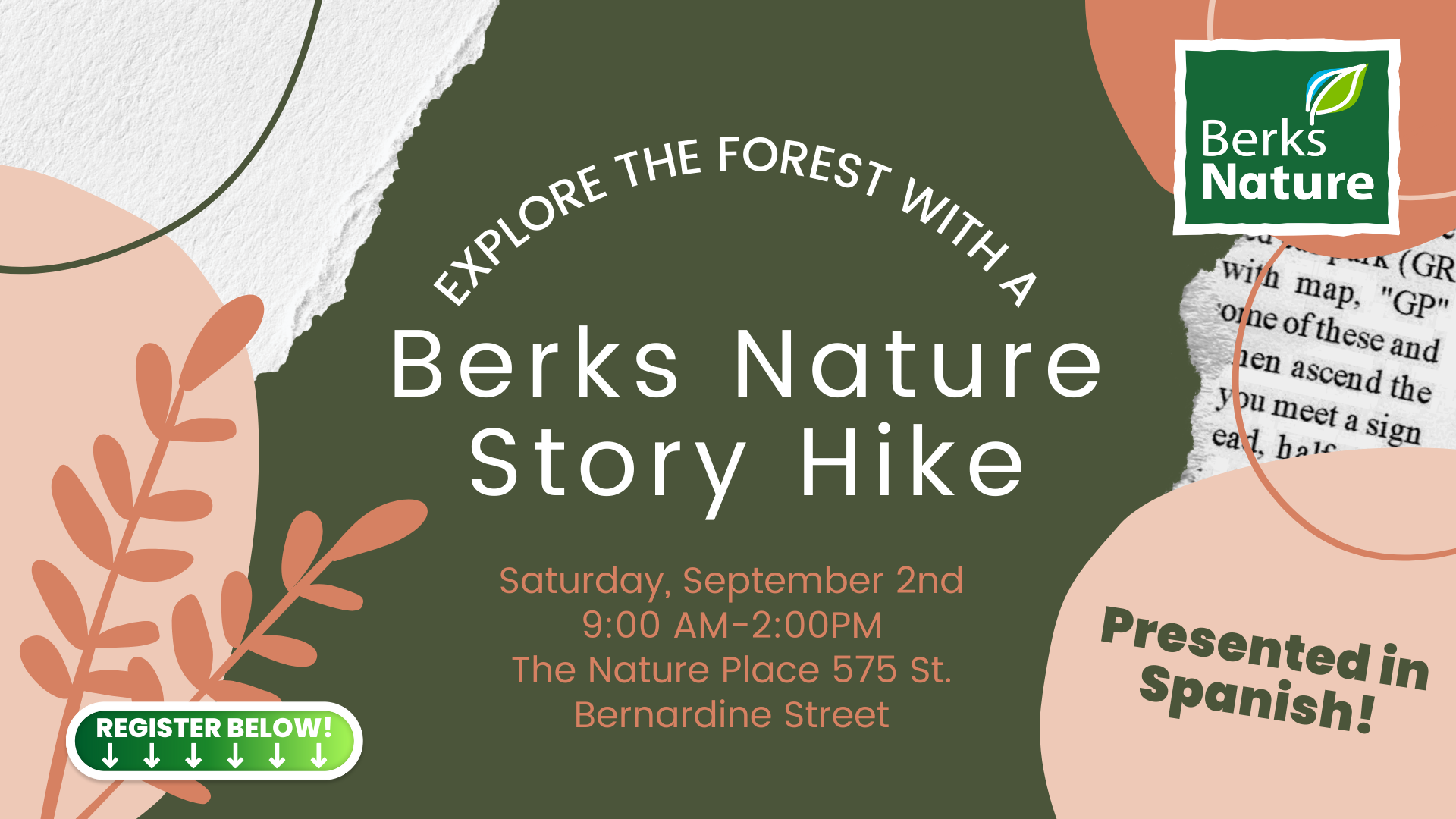 The Story Hike is a fun new way to enjoy trail-walking. Berks Nature has set up enlarged pages from one of our favorite children's books - printed in English and Spanish - along the trails of Angelica Creek Park. Hike from page to page, reading the story and enjoying the trail at your own pace. When you're done with the Story Hike, cozy up by our fireplace for a sweet treat!
Please note, end times are approximate.
Registration ends August 31st
Free!!